Paying with Debit or Credit Card


Wanting to pay with Debit or Credit Card? Not a problem at all, just proceed with PayPal and select the 'Pay with Card' option - no need to have a PayPal account or even create one. We've put together the below steps to guide you through credit card payments with us here at Moto Arena Gold Coast.
Step 1 - Select the item(s) you wish to purchase and proceed to the Secure Checkout. Here you will need to fill out some information including your contact details plus where you would like the item to be shipped too.
---
Step 2 - If you are wishing to use either Debit Card, Visa or Master Card you need to select PayPal as your payment method as featured below highlighted yellow.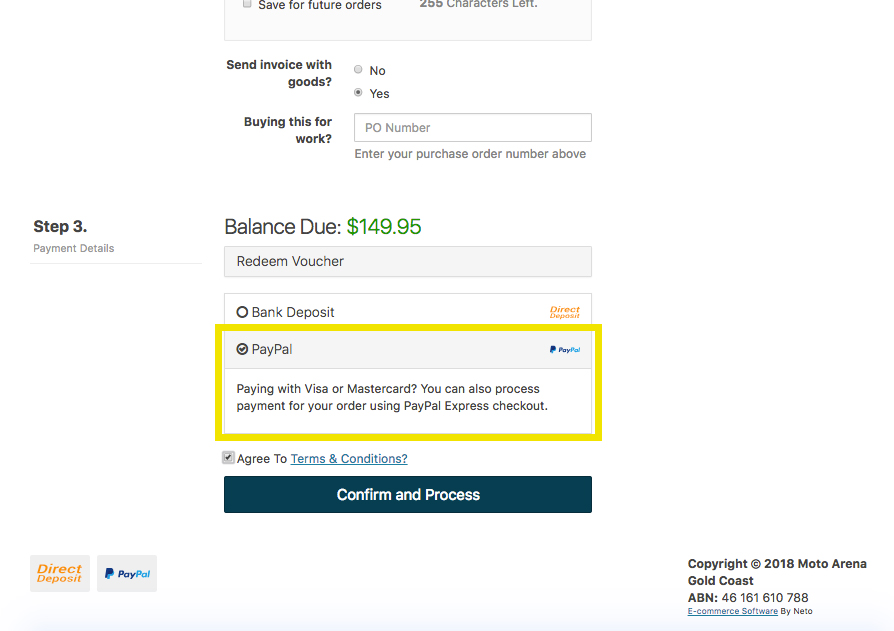 ---
Step 3 - An additional pop-up window will appear once you tick the Agree to Terms & Conditions box plus click the Confirm and Process. This is where you will be given the choice by PayPal to either pay using an existing PayPal account or pay using your Debit or Credit Card. The option you need to select is the highlighted button below in yellow.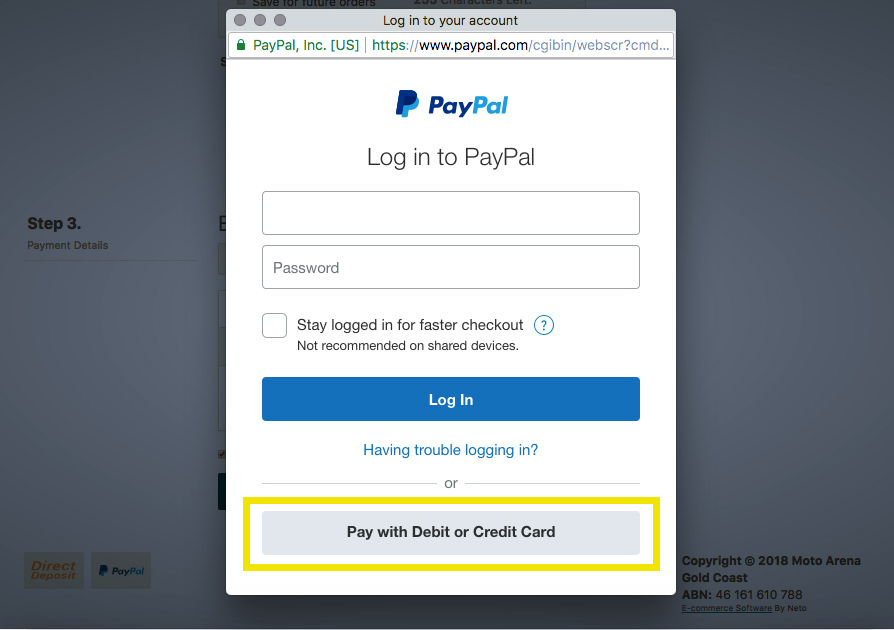 ---
Step 4 - Once you have click the 'Pay with Debit or Credit Card' button you will be asked to enter your credit card information. This is secure and offers both the seller and buyer protection as per the PayPal terms and conditions which Moto Arena Gold Coast adheres too.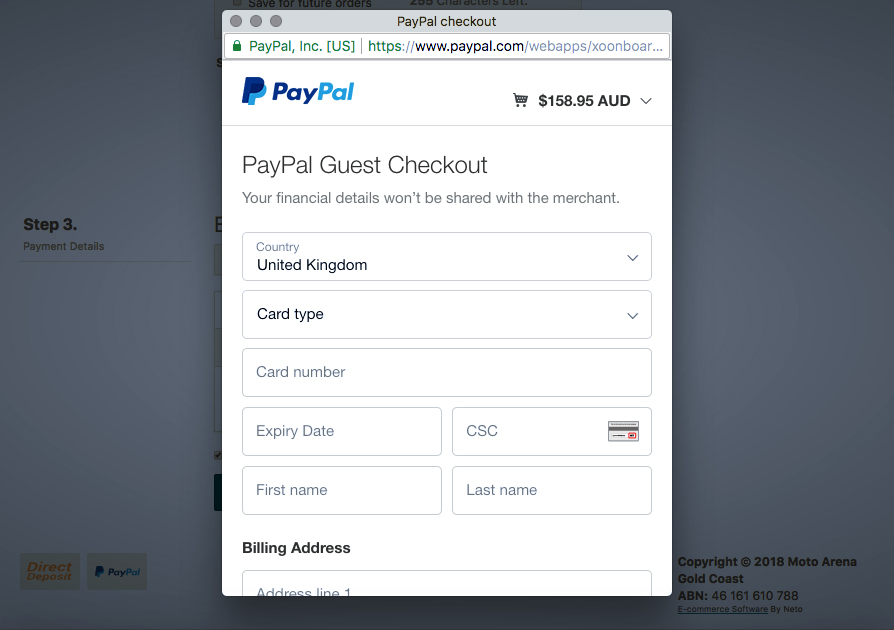 ---
Step 5 - After you have completed the required information by PayPal and clicked confirm you will receive your automated invoice by Moto Arena Gold Coast.
---
All Debit or Credit Card information entered into the PayPal gateway are stored or accessed by our team. If you have any questions regarding this process or are experiencing trouble processing your order please let us know by calling (07) 5644 8100 or email us at orders@motoarenagc.com.au.